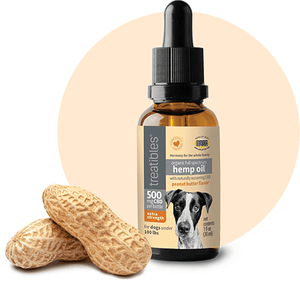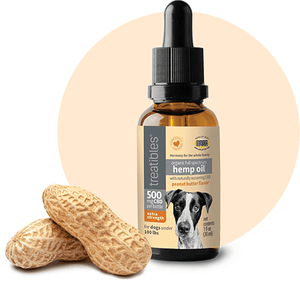 On Sale
500 mg Organic Full Spectrum Hemp Oil Dropper Bottle
1 fl oz, 500 mg CBD per bottle
New! Extra Strength Organic Full Spectrum Hemp CBD Oil with Peanut Butter Flavor!
Our newest offering makes it even easier to provide the benefits of hemp CBD oil with the peanut butter taste dogs crave.
Organic Full Spectrum Hemp Oil can offer support for pets with joint discomfort, mobility issues, digestive upset, anxiety and more. In combination with the antioxidants in our Organic Certified MCT Coconut Oil, this formula can also help maintain your pet's normal immune system.